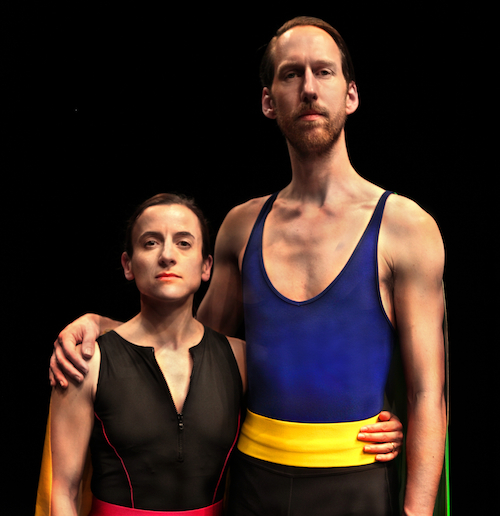 Do Not Be Afraid_Photo by Neil Wissink
December 2016
Upcoming:
My new work Loop Atlas, commissioned by Siobhan Davies Dance, premieres 20-28 January 2017 at Barbican Curve gallery, as part of material/ rearranged/ to/ be.
My recent works, projects and collaborations include:
Now That We Know is a science-fiction performance-lecture that asks: what will change, if and when science discovers precisely how our bodies give rise to our minds? Click here for a photo gallery. The work premiered at Sadler's Wells Lilian Baylis Studio (London) in September 2016, with further performances at Wellcome Collection (London) in October 2016.
The Running Tongue is a film installation co-directed by Siobhan Davies and David Hinton, for which I and 21 other choreographers devised imagery. It has been shown in the UK, Greece, Ireland, Australia, Korea and USA.
Effective Dance: healing procedure for a German Expressionist object (solo performance in museums)
Group Study (a choreographic score for 10 performers created in the context of a science research collaboration with Guido Orgs) discussed at a recent event in London
Table of Contents (collaborative installation performance with Siobhan Davies Dance) with recent performances in London and Vienna
"Dynamic" (Deborah Hay solo adaptation) and Turn Your F^*king Head (documentary film of the project)
Dance So You Think You Can (discussion project in public spaces and online)
Thanks for visiting and warm wishes,
Matthias