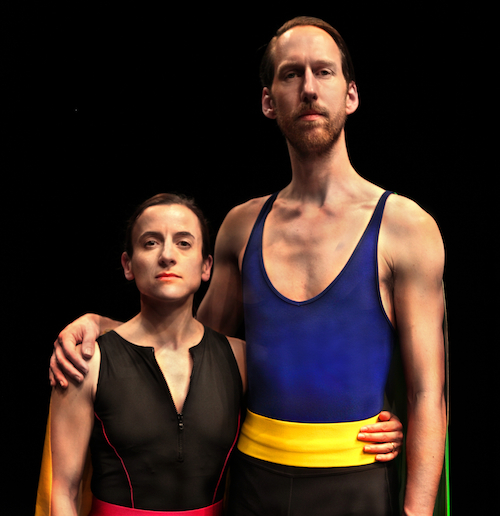 Do Not Be Afraid_Photo by Neil Wissink
May 2013
Recently, I presented my discussion project Dance So You Think You Can as part of Nottdance Festival 2013, inviting people to join in conversations about what dance is and about the relationship between dancing and thinking.
I also recently presented my duet Do Not Be Afraid at the Riley Theatre, my collaboration with choreographer Siobhan Davies To hand at Turner Contemporary and my collaboration with artist Carlos Motta The Movers at Tate Modern.
This month, I will be working on my Arts Council England-supported research project 'Choreography as embodied learning about embodiment', and I will be participating in development of a new collaboration with Siobhan Davies and four other dance artists, which will be presented at the ICA later this year.
I am also continuing to create an adaptation of 'Dynamic', the solo performance score I commissioned (along with 19 other artists) from American choreographer Deborah Hay. Since working with Deborah in Findhorn (Scotland) in September, I have been practicing the score daily, gradually developing my own adaptation of it over nine months.
With warm wishes,
Matthias