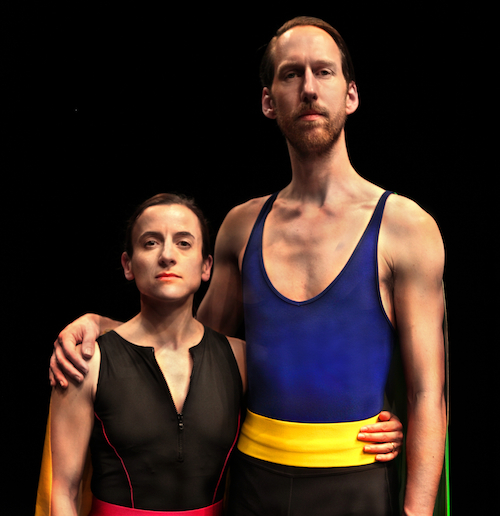 Do Not Be Afraid_Photo by Neil Wissink
December 2013
This month, I am working on creating Table of Contents, a new collaboration with Siobhan Davies, alongside Andrea Buckley, Helka Kaski, Rachel Krische and Charlie Morrissey, which we will be performing at the ICA from January 8-19, before further performances at Tramway and Arnolfini.
Last month, I performed my Deborah Hay solo adaptation "Dynamic" at Tate Britain in the company of Martin Creed's Work No. 227: The lights going on and off. Along with 19 other dance artists from around the world, I commissioned Deborah Hay to create this solo choreographic score in September 2012 and worked with her for 10 days. I then began a practice of performing the score daily for a minimum of nine months, in a gradual and continuing process of developing my own adaptation of it.
Also last month, Candoco Dance Company dancer Vicky Malin performed the solo I made for her in 2011, This is it, at Duckie. The work toys playfully with our expectations of a solo contemporary dance performer and features Vicky's live vocal performance of the euro-pop-dance anthem that I wrote especially for her with music by Scanner. As part of the work, her song is available on iTunes.
Recently, I also created a new commission for The Place's Centre for Advanced Training based on my discussion project Dance So You Think You Can, first presented at Nottdance Festival 2013, inviting people to join in conversations about what dance is and about the relationship between dancing and thinking.
With warm wishes,
Matthias