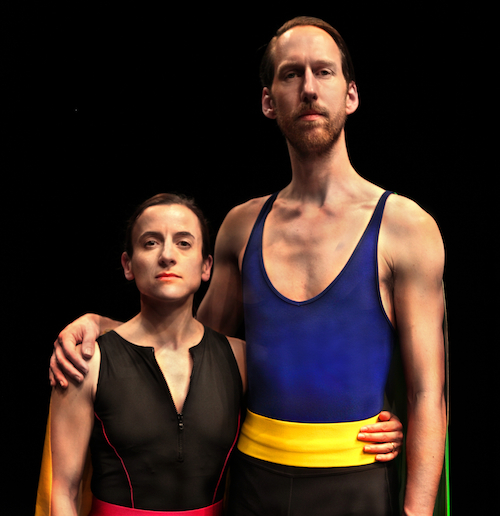 Do Not Be Afraid_Photo by Neil Wissink
April 2014
This month, I look forward to performing collaborative project Table of Contents in Bristol. After presenting it at the ICA (London) and Tramway (Glasgow) earlier this year, we will be at Arnolfini from April 23-27. Table of Contents is a live performance and installation co-created by Siobhan Davies, Andrea Buckley, Helka Kaski, Rachel Krische, Charlie Morrissey and myself, each using our own history as choreographers and performers to question how dance is archived and how different art forms build on their own history.
I also look forward to performing To hand, a durational solo performance that Siobhan Davies and I made together in 2011, at the Henry Moore Foundation in Hertfordshire, as part of the exhibition Body & Void: Echoes of Moore in Contemporary Art.
Last month, I gave a talk at the Ashmolean Museum in Oxford about Choreography as a meeting point for art and science, together with cognitive scientist and dance artist Guido Orgs.
Following its first performances at Tate Britain in November 2013, I also recently performed my Deborah Hay solo adaptation "Dynamic" at De Montfort University in Leicester. Along with 19 other dance artists from around the world, I commissioned Deborah Hay to create this solo choreographic score in September 2012 and worked with her for ten days. I then began a practice of performing the score daily for a minimum of nine months, in a gradual process of developing my own adaptation of it.
Candoco Dance Company dancer Vicky Malin also recently performed the solo I made for her in 2011, This is it, at Duckie. The work toys playfully with our expectations of a solo contemporary dance performer and features Vicky's live vocal performance of the euro-pop-dance anthem that I wrote especially for her with music by Scanner. As part of the work, her song is available on iTunes.
I also recently created a new commission for young students at The Place based on my discussion project Dance So You Think You Can, first presented at Nottdance Festival 2013, inviting people to join in conversations about what dance is and about the relationship between dancing and thinking.
With warm wishes,
Matthias